Home > Publications > John Nix Farm Management Pocketbook > Pocketbook Media Information
Pocketbook Media Information
If you are representing any media organisation, please feel free to use the material in this page. If you require other material, such as content from the latest Pocketbook or commentary from the Editor, please drop us a line.
Thank you.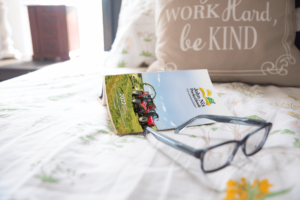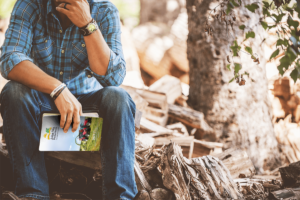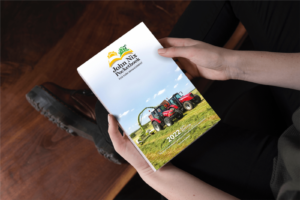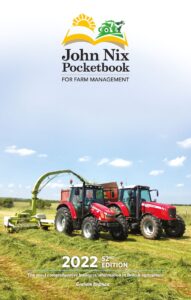 Testimonials:
"The pocketbook is a costings encyclopedia for all things agricultural and rural. We are a multi-disciplinary firm of property consultants and all sectors and service lines find it a very valuable and indispensable tool for a variety of professional matters. Something to rely on in the uncertain climate"."
Matthew Ayres, Rural Surveyor and Agribusiness consultant
I wish you well. Your publication is so very useful and I'm amazed that all farmers don't know about it! Also smallholders! Amazing work and having figures to work from really helps us!"
Angela Timms, Managing Director, Carmarthenshire
As a PhD student working in the realm of animal health and production, I was recommended the John Nix Pocketbook as a resource to better understand the figures related with farming. The brilliant and prompt support from the PKB team was remarkable, and made sure I got the Pocketbook, a tool that I will surely make good use of for my research."
Joao Alfonso, Researcher, Portugal
This book is a treasure of information about farm management. By using this book, we can find key information and figures of comprehensive topics. I always keep this book within my reach."
Tomoyuki Kuwaharada Ministry of Agriculture, Forestry and Fisheries, Japan
As a rural planner and farming consultant I need accurate and up to date financial information as evidence in litigation or to support planning applications and appeals. The Pocketbook is my most reliable source of information and never in my experience have the figures within been successfully challenged. "
David Campion, Chartered Surveyor
The latest edition of Pocketbook is always my first port of call for detailed and up-to-date market information. "
Tom Murray, London
Stunning service, Thank You, That is Great. "
Andrew Purkiss, Subscriber
Not only has the John Nix Farm Management Pocketbook become the industry standard textbook, the on-line service offers immediate access to vital, reliable information."

I often need to find historic information. After 47 Editions, the Pocketbook is now an essential reference book when preparing rental and capital valuations."
David Campion, Chartered Surveyor
It's very good guide especially as I am trying to increase my farming operations to keep a keen eye on all the costs and have a base to compare costs too. I Find it valuable. "
Andrew Parker
It allows me to keep up to date with industry developments and enterprise performance, so I can then set out KPI's for myself and my clients. "
Emyr Owen
It is important for our business to be as up to date as we can when preparing budgets and business plans."
Mike Renouard, Technical Director, The Jersey Royal Company Ltd